CENTRAL
Central is the Society's large OO layout.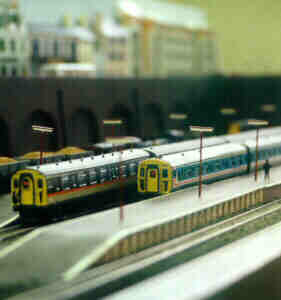 It represents a town on the edge of the Southern third rail electric system where electric trains terminate and only diesels continue down the line. Although Central is no specific location, its station building is very much in the style of Wimbledon.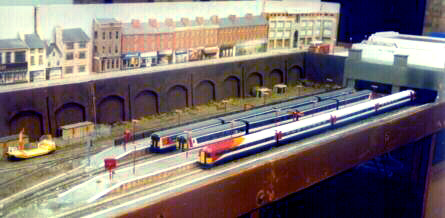 The layout is worked on on most club nights, and it is usually set up for a running session on the first Sunday of the month. Whilst the layout is operated as a modern image electrified layout at exhibitions, it is used on club nights by all our members and steam, diesel and continental outline models all share running time.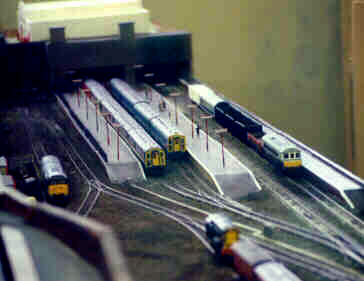 We have taken Central to five exhibitions Southall '96 & '97, Weston MRS's show at Greenford in March1998, Leatherhead 2000 and Basingstoke in 2001. We were very surprised when we were voted in the top three of the public's favourite layout competition at Greenford as our layout is still far from finished.